We are pleased to announce we have just successfully closed the most expensive residential transaction of 2022 in Jackson Hole! After breaking records in 2021 with the sale of Camp Teton—the most expensive real estate transaction in Wyoming history—we are extremely proud that this recent sale demonstrates the effectiveness of our comprehensive process. From list to close, coordinating with our client was of the utmost importance to facilitate a seamless transaction, and we could not be more thrilled for both the Seller and the Buyer.
Listed at $55M, this record-breaking listing successfully completed an off-market sale after receiving two offers, resulting from our comprehensive marketing and sales strategy. In coordination with our team goals and those of our client, there was a strong emphasis on how the future owner of this Jackson Hole legacy property would continue to maintain stewardship. Working closely with our Seller, we were able to cultivate a marketing and sales strategy as unique as the property itself.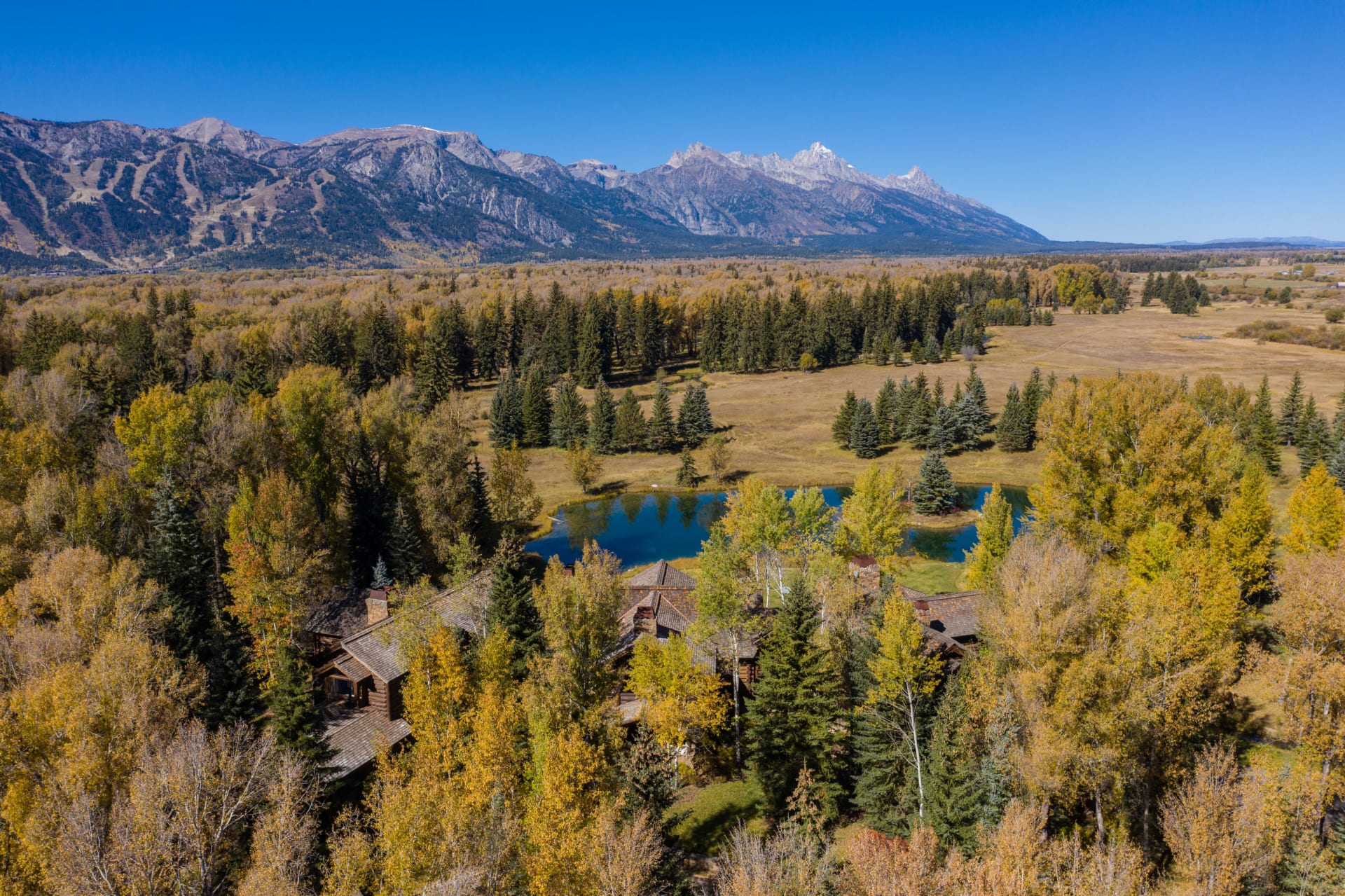 Preparation was essential for this listing—even though the property was never publicly listed, we did not fall short of the expectations we set for our team and for our Sellers. Our close collaboration with our client allowed us to execute multiple photo and video shoots, which resulted in an extensive property brochure, a custom-built property website, and several different seasonal property videos and tours. Working with our in-house design department, we were able to build upon the existing character of the home, and curate specific logos, color palettes, and style guides to create consistency and define the property throughout our marketing materials. These resources then helped us begin the storytelling of the legacy property to make it stand out in a saturated market. In addition to outward facing marketing, our team delves deeply into preemptive due diligence work that ultimately results in strong Buyer confidence. Our front-end work to cover all bases of future barriers empowers prospects with more data to make more informed decisions, resulting in accelerated due diligence and under contract periods. Outreach for significant properties also follows our custom, 5-step tiered approach that resulted in two competitive offers and an eventual successful transaction.
We take pride in providing the best experience possible to our clients, by developing personalized services to help them meet their goals. Focusing on integrity, discretion, and excellence, we are excited to continue to serve the Jackson Hole community. We are proud of our team efforts, and exceedingly grateful for the collaborators and professionals in our network, who helped us make this exceptional deal a success for everyone involved. To find out more about our listing process and to learn how you can raise the bar for your home sale, please email us at [email protected].