We are proud to present our comprehensive market report for 2020 quarter one. Assembled from Jackson Hole Real Estate Associates' proprietary database, the most extensive source of information about the region's real estate market, and insight from our dedicated team of professionals, the report provides valuable insight into the market segments that make up the Jackson Hole area.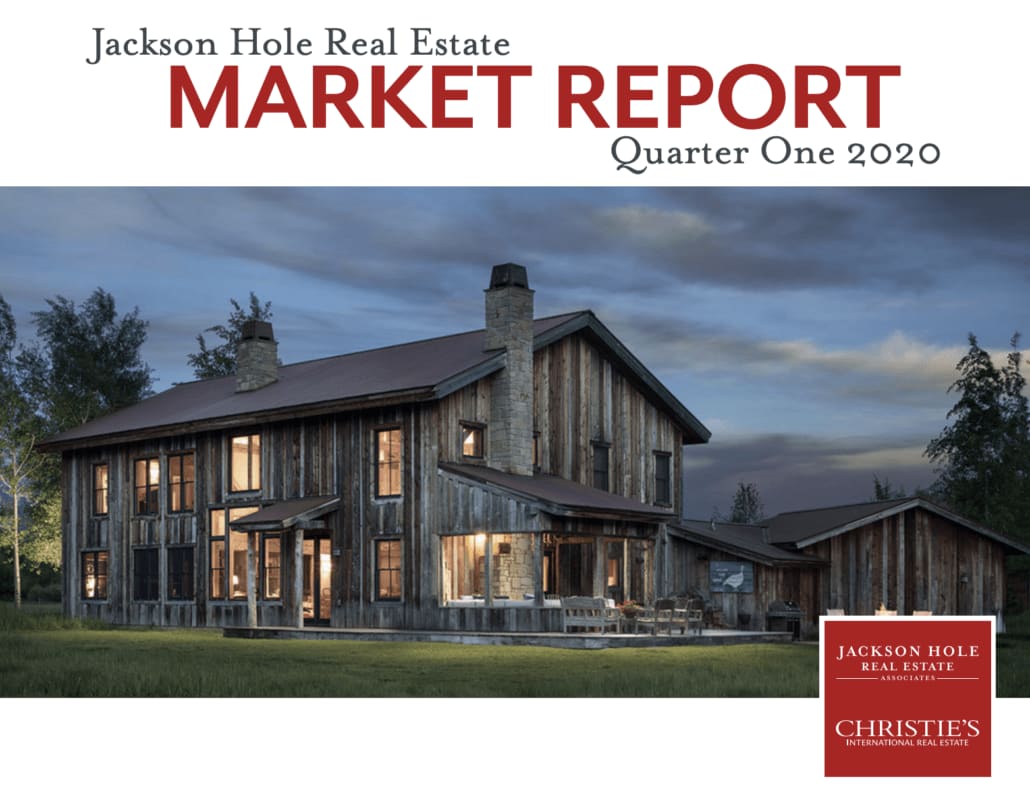 The Teton County
real estate market for Q1 2020
showed steady growth as Total Sales Volume increased by 29%, in a year-to-date comparison. The Average Sale Price for all properties in Teton County also grew by 25% and the number of transactions
grew a modest 3%.
While Teton County and the Jackson Hole region will always struggle with a high demand for real estate and a lack of inventory, Q1 of 2020 reports an 8% increase in active listings over Q1 2019, offering an increase in selection for that ready-to-buy. However, with over 97% of Teton County permanently protected in the national park, forest, BLM, and conservation lands, the scarcity of available land will remain in perpetuity.
Although there are uncertainties ahead, the market's strength over the past three months is a positive indicator that Teton County will still be a good place to buy and sell homes throughout 2020 and beyond.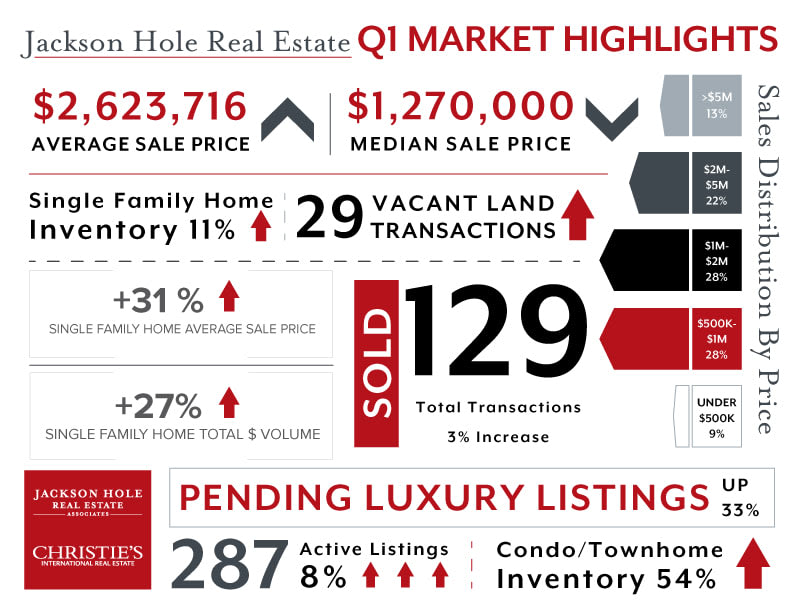 While it is not business as usual, Jackson Hole Real Estate Associates is open for business. We are leveraging remote technology to fully operate and ensure our clients are supported. We understand our clients continue to transact business for many reasons and during these unprecedented times tracking market conditions is critical.
As we head into unprecedented territory due to the uncertainty of the market caused by the COVID-19 outbreak, we understand that the next few months will be unique to each home buyer and seller. Our continued goal remains to be a source of information and stability for our clients and friends.
Jackson Hole Real Estate Associates posted a record-breaking first quarter in 2020 and the overall Teton County market was up nearly 30% in total dollar volume sold. Armed with the knowledge we gained in the first part of this year and the collective experience our team has to navigate all market conditions we will continue to be a resource for you in these ever-changing times.
We are raising our bar, locally and globally, to ensure we can meet the demands of the marketplace. We invite you to reach out should you have any questions about current market conditions or your particular property.