With pandemic-related travel restrictions, temporary business closings and the uncertainty of the future, most people in Jackson Hole predicted a slow season for tourism and real estate for the summer of 2020, but instead, the opposite occurred. This summer, Jackson Hole experienced record levels of tourism and a record-breaking real estate market as people started leaving the city-life in search of open space, safety, and a more recreational lifestyle.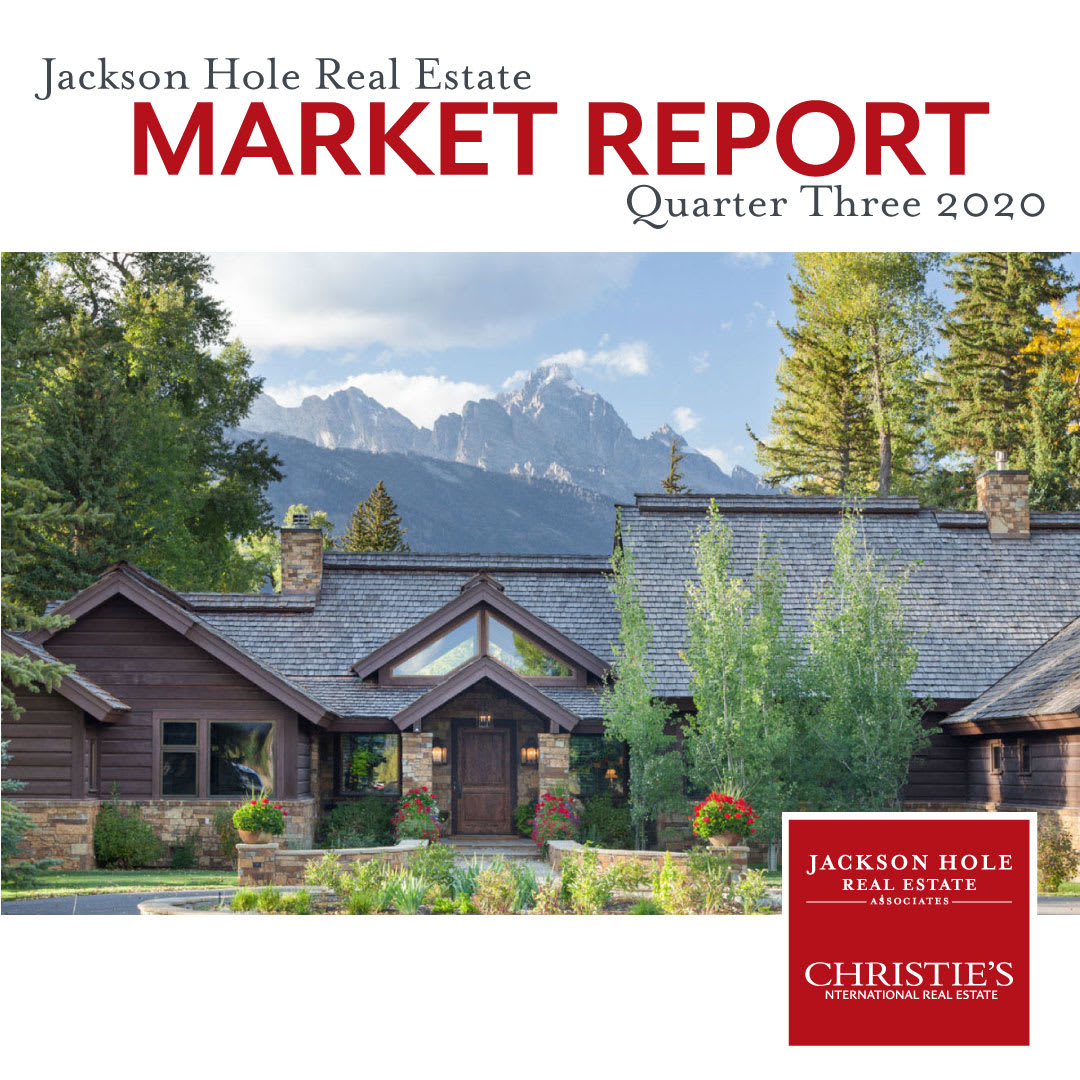 After a pause in the market in March and April 2020, the Teton County real estate activity started gaining momentum and it just didn't stop. By the end of the third quarter of 2020, from January through September, the Jackson Hole real estate market closed over $1.5B of residential transactions, more than the entire year in 2019. Earlier this year no one would have predicted this incredible surge in the market.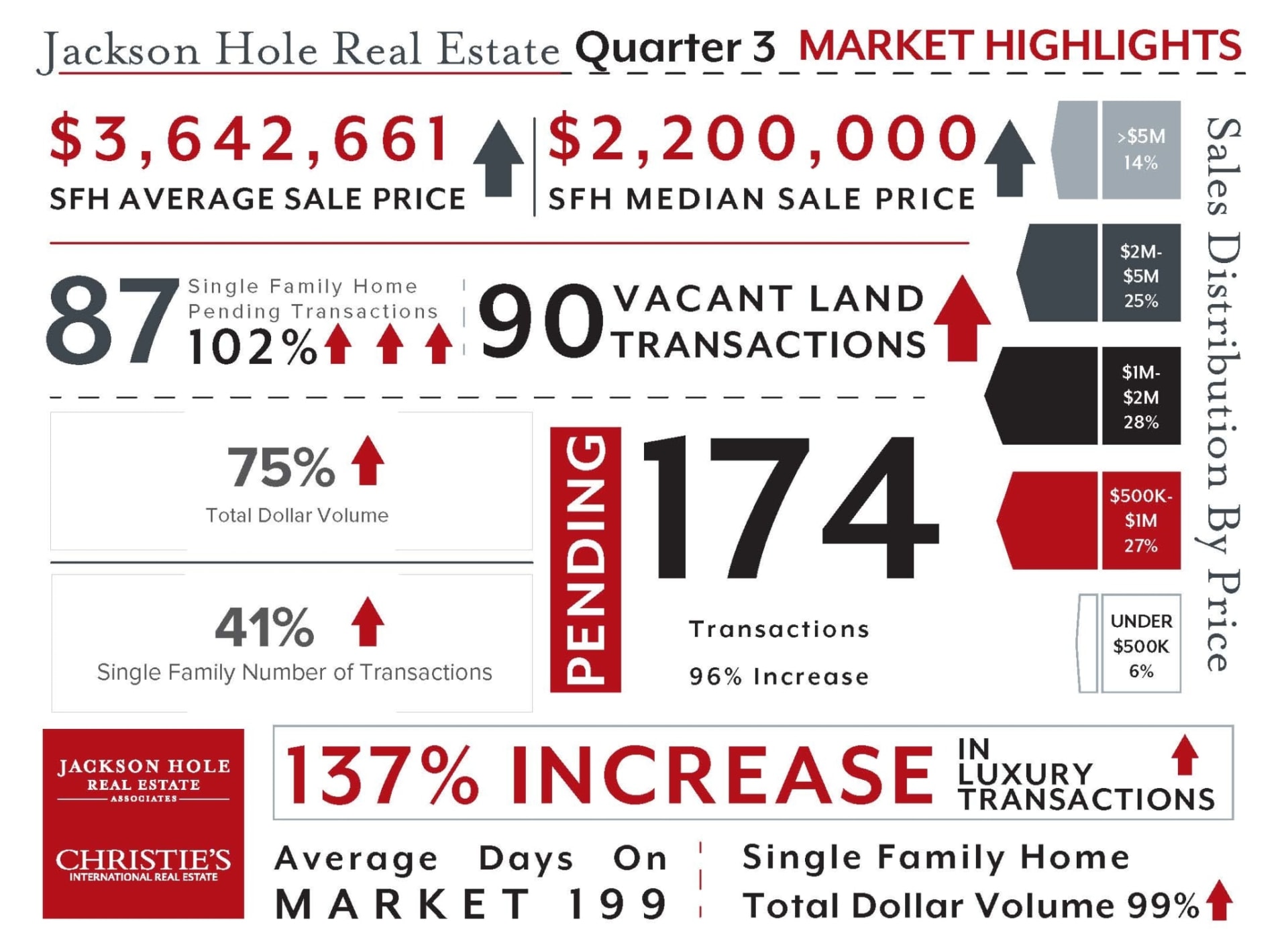 The overall average sales price jumped 62% to $2.8M YTD Q3 2020 vs. 2019. In the Single-Family-Home category, the average sales price rocketed to $3.6M, pushed up by an explosion in the Luxury Segment of the market (listings trading at the $3M mark and higher). This market segment saw a 137% increase in the number of sales and a 175% increase in dollar volume.
As of this writing, active listings in Teton County YTD Q3 2020 vs. 2019 are down 43% while pending listings are up a whopping 96%, indicating 2020 will go on the books as a record-breaking year. As the pandemic continues to impact ways of life, it is clear that many people are discovering the incredible quality of life that Jackson Hole affords its residents.